NEXXT
A downloadable NES graphics tool for Windows
NEXXT is an all-in-one studio for making fully NES compatible graphics.

It's a free to use continuation based off Shiru's classic NES Screen Tool (NESST for short). The original is in of itself responsible for a huge quality jump in the NES homebrew scene when it was first released, thanks to its focus on tile-efficient screen construction and a fast, modifier key based interface.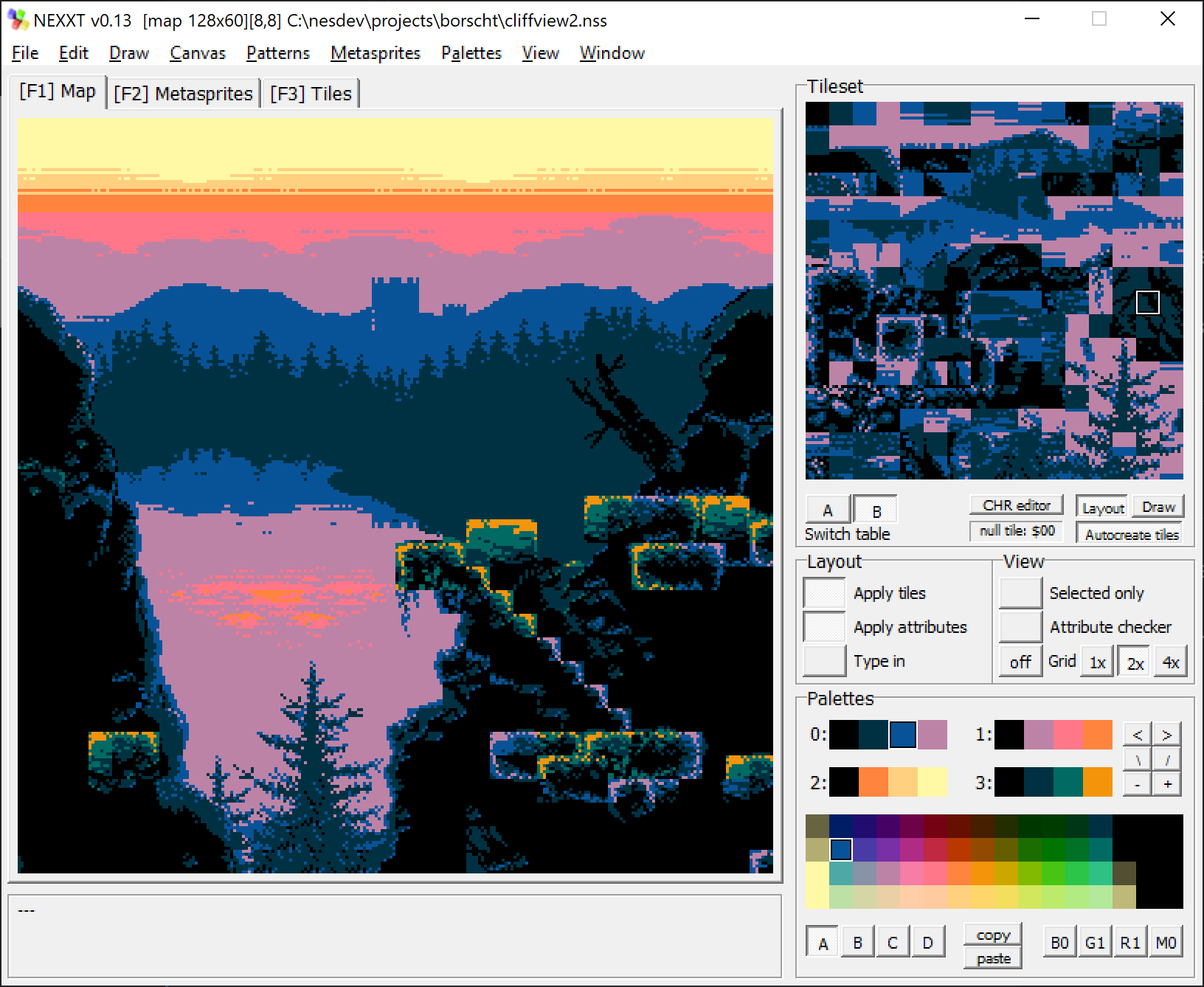 Having used it for years, when it ceased recieving updates, i decided develop the features I always wanted. What i've got so far is over a doubling of the original's feature set.

Most of the new features have to do with speed of use, work safety & cpu performance improvements, but several new actions and tools also seek to make new things possible.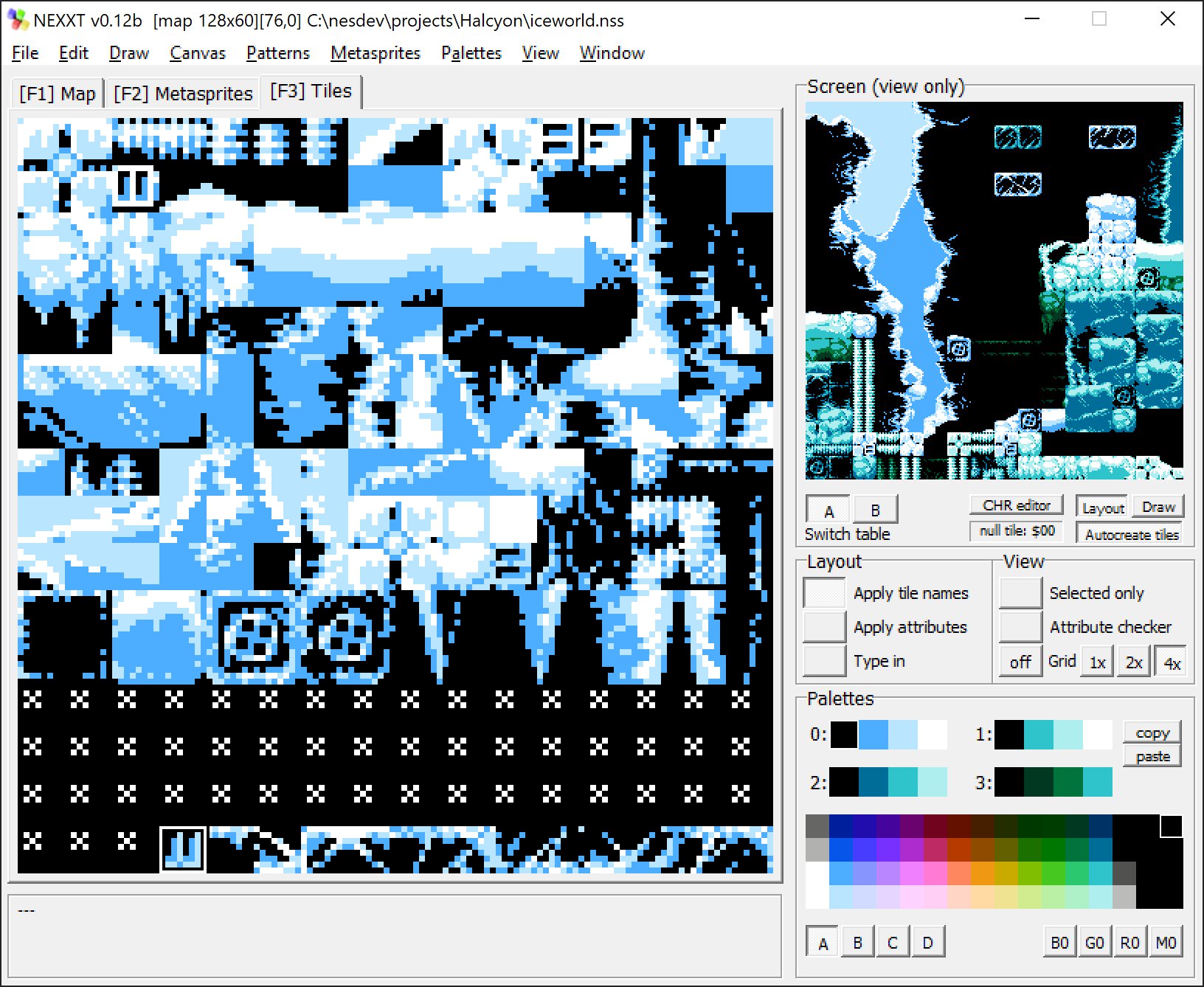 The tool emulates the rules of the NES PPU (picture processing unit). This has 2 benefits: You can always be sure that anything you create in NEXXT is NES displayable.

It also helps learning how NES graphics works efficiently, & helps provide many insights how to "outsmart" the restrictions. That said, the NES restrictions emulated in NEXXT shouldn't be taken dogmatically as hard limits. Some things can be bent with cartridge hardware or clever programming.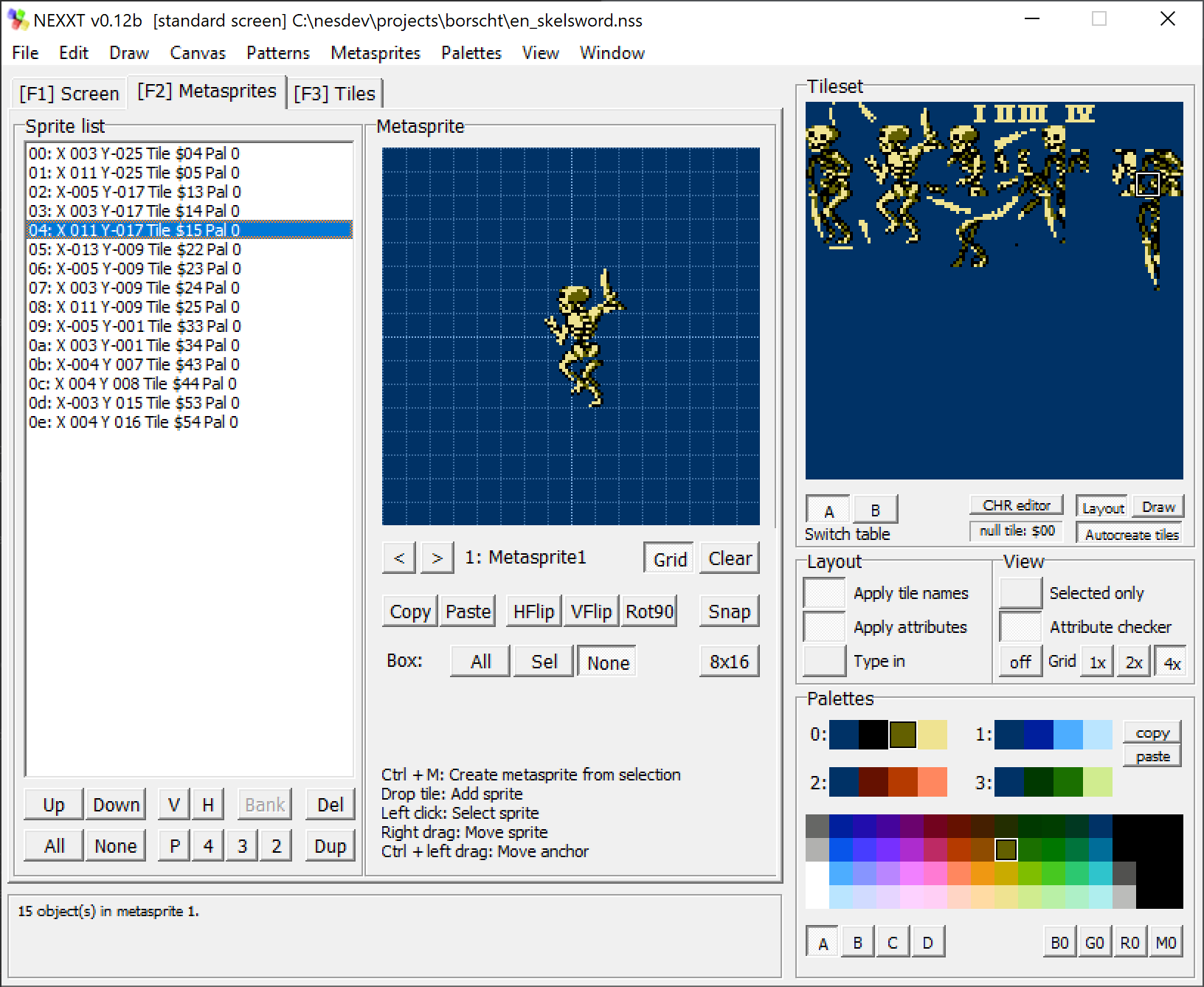 The tool is free & public domain, though coins in the tip jar are appreciated and will help me set more time aside to continue development & documentation.

Please also consider joining my patreon. Lastly, feel free to follow my twitter which is solely dedicated to making nes games & graphics, as well as sharing the works of others in related fields.
Download
Click download now to get access to the following files: